First-Class Coach: Constructing criticism
How to persuade staff to improve their performance without causing any bad feelings.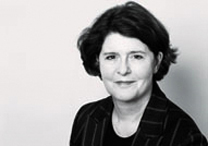 Q: As a manager, I like to encourage people and avoid criticising them, as I know I don't respond well to criticism myself. The trouble is that some of the staff who have been here for a while aren't very effective. How can I get them to perform better without having a confrontation?
A: Several of my clients have had a similar issue to yours: allergic to criticism themselves, they go out of their way to avoid conveying 'negative' information to their colleagues. They make the assumption that it is possible to manage their teams without ever mentioning underperformance or even wrongdoing. As a result, they are often disappointed when the output of the people they are responsible for is mediocre, without realising their aversion to criticism has almost certainly contributed to this result.
Instead of tackling issues as they arise, they procrastinate until matters come to a head. Then, because they're not practised at giving constructive feedback and are feeling stressed, they may well blurt out their criticism in an emotional way that sets up resistance in others and makes it unlikely that they will take on board the specifics of what is required in behavioural change. As a result, recipients of the criticism often emerge from the meeting feeling bruised and resentful, but with no real understanding of how to improve their performance.