First-Class Coach: getting the most out of remote workers
With a chunk of the team working from home, how do you encourage peak performance?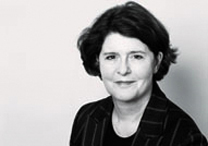 Q: Several of my staff now work at home for most of the week and I am finding it difficult to manage them. It's not that I don't trust them to be working, but I'm not sure how to be a virtual manager. I suppose they'll call me if they have a problem, but since I can no longer manage by walking about, how can I encourage peak performance?
A: In the knowledge economy, virtual working is becoming increasingly common, but best practice in handling this activity has yet to be established. What is clear is that some people really take to working outside the office. They find their ability to do certain types of work - reading and writing reports and proposals, for example - much easier to do when there are fewer interruptions and distractions. This, and the fact they are not wasting time on their commute, often increases their productivity. They tend to enjoy the sense of autonomy that home working gives them - and sometimes it makes the time spent back in the office sweeter. The experience can bring a new lease of life to someone who was beginning to find the daily routine a chore.
But virtual working doesn't suit everyone. For many, going in to work provides an important element of social contact. This is particularly true for extroverts, who get their energy from interacting with other people, so having access to others is an important source of stimulation. And for others, the workplace can be a welcome escape from the pressures of home life.