First-class Coach: Helping others
I've been asked to be a mentor - what do I get in return?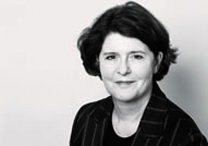 I've been asked by someone I used to work with at a different firm to be their mentor. I'm flattered but not sure what it involves, how much time I'd have to commit to it or, more selfishly, what would be in it for me.
Flattering as it is to be asked, given that becoming a mentor will require some time and effort from you, working out what possible advantages the role might have for you personally is sensible rather than selfish. After all, you wouldn't want to take on the role and discover you find it a chore not a pleasure.
Mentoring is nowadays regarded as a two-way street, from which both parties benefit. Successful mentors I know say that, apart from the general warm sense of 'giving something back', being in touch with people at a different age and career stage to themselves helps them be better leaders and managers of their own staff. Other benefits they have found include encouraging them to recognise what they have learned and to reflect on their own abilities and shortcomings.
In terms of time commitment, it's very much up to you to decide how often you would be prepared to see this person. If it's less than quarterly, it may not be worth establishing this relationship. Especially at the initial stages, it is important to have some continuity to identify areas of focus and topics for 'homework' to be reviewed at the next meeting. After the first year, you may meet less often, unless the person you are mentoring undergoes something traumatic, such as losing their job, when you might need to provide greater emotional and professional support.