First-Class Coach: Meeting your superiors
How can I stop getting tongue-tied when dealing with senior management?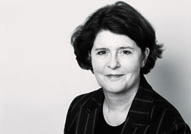 Q: I get tongue-tied when I'm with senior management. I'm fine with my team and can be quite articulate, but in meetings with my superiors I clam up, mainly because I don't feel my ideas will be valued by my bosses.
A: Whatever the personalities and styles of these senior people, to you they are authority figures. There are two classic responses to people in authority, and they are polar opposites. For some, the automatic response is rebellion: they don't like being told what to do and react angrily to a boss who tries to control them - or who they perceive as doing so. For example, Ian Botham was notoriously rebellious when he was playing cricket for England, and it took a wise captain to handle him appropriately and get a good performance out of him.
The opposite reaction seems to be yours: fear of criticism renders you almost speechless, afraid to do anything that draws the attention of senior people to you, and convinced that your opinions will be deemed worthless.