First-Class Coach: Rekindling the fire of innovation
It's not unusual for workers to distrust their business' new owners. But that's not always justified.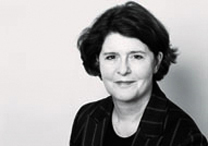 Q: Our firm has a reputation for being innovative and agile which everyone who works here is proud of. But, since the firm was acquired by a larger rival last year, I am worried that it is becoming less innovative and more staid. Is there anything I can do to rekindle the spark?
A: It is not unusual for staff in recently acquired companies to distrust their new owners and to worry that the things which made them special will be driven out by the restrictive systems and processes imposed on them by the new regime. Sometimes this concern is justified, though often it is more a question of people becoming preoccupied with changes in the way things are done (largely at an administrative level), and getting diverted from the core values of the business.
But it is worth remembering that innovation is a precious characteristic of successful companies and your firm's reputation in this area may well have been a major factor in the new owner's decision to acquire the business.