Five banks fined £2bn for forex rigging
British and American regulators slapped penalties on Citibank, HSBC, JP Morgan, RBS and UBS.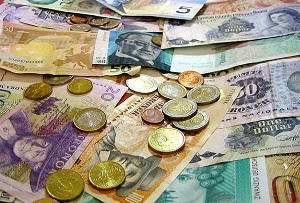 Five banks that failed to prevent employees from rigging foreign exchange markets have been slapped with more than £2bn worth of fines by the Financial Conduct Authority (FCA) and America's Commodity Futures Trading Commission (CFTC). After a year-long investigation, the FCA said that workers at worked in teams to 'game the system' and boost profits at the expense of their clients and the wider market for more than five years.

What happened?
The FCA investigation focused on spot trades of the G10 currencies. It found that traders shared confidential client information, including with workers at other banks, which they used to work out their trading strategies and to determine the way that foreign currencies would move.

In the FCA's words, 'Traders [attempted] to manipulate the relevant currency rate in the market, for example, to ensure that the rate at which the bank had agreed to sell a particular currency to its clients was higher than the average rate it had bought that currency for in the market. If successful, the bank would profit.'

Traders communicated via secret online chat rooms, where they organised themselves in groups under macho nicknames like 'One Dream, One Team', 'the Three Musketeers' and the 'A-Team'. The toe-curling transcripts of some of their conversations have been published by the CFTC today, revealing the back-slapping culture which appears to have driven bad behaviour.
Credit: CFTC
The fines
Today's fines penalise the banks for not putting in enough safeguards and for failing to recognise 'obvious risks around confidentiality, conflicts of interest and trading conduct.' The FCA's fines totalled more than £1.1bn and are the biggest ever handed out by it or its predecessor the FSA. The five banks also received a total of $1.4bn (£900m) in fines from the CFTC, and UBS was fined CHF134m (£87m) by the Swiss regulator Finma.