Five business uses for VR
SPONSORED: Your shiny new Oculus Rift is useful for much more than computer games.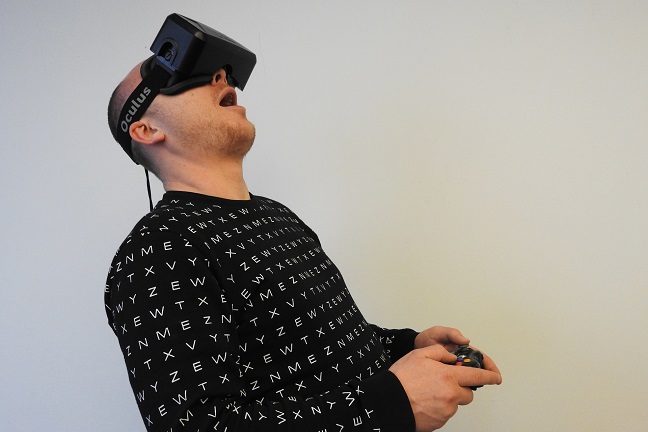 When Facebook announced in 2014 that it was buying Oculus VR for $2 billion, the long-heralded potential of virtual reality (VR) suddenly got very real indeed. And not just for those developing it. Now, with the release of groundbreaking models like the HTC Vive this year, VR is finally banishing the familiar criticisms among users that it's too expensive, too unrealistic or plain nausea-inducing. Hence it's become part of many businesses plans too. It's still early days, but here are five applications where virtual reality is becoming a virtual no-brainer…
Training
A key area for VR at the moment, especially in fields where actual reality is costly or just plain dangerous. Take healthcare: VR removes the need for real bodies for newbies to practice on, whether that's student doctors or seasoned pros trying something new and high-risk. In April, VR app Medical Realities broadcast real-life cancer surgery for the first time: VR users could watch from anywhere in the world, and from any angle. The British Army uses a similar approach to prepare soldiers for unforgiving combat zones, while NASA uses its Virtual Reality Laboratory to train its astronauts in satellite repair. It's all virtually the same as the real thing, only it's a lot cheaper, and no one's going to find themselves being locked out in space by the ship's suddenly sentient computer.
Showing the future
Conference provider Etc Venues is using VR to show clients around its new event space in London's County Hall – before it's built. Rather than visitors walking around a construction site and occasionally glancing at an iPad showing them what the place will look like, they get a clearer interpretation by 'standing on' the restored parquet flooring, and 'touching' the brick work. VR also has obvious implications for how many people can experience it – anyone visiting the site in person gets an augmented tour via the headset; everyone else can still download the experience on their smartphone and, with a headset, get the view of Big Ben from anywhere.