Five chief exec vs shareholder showdowns
You can't open the business pages these days without reading about in-fighting between CEOs and their shareholders - we take a look at some of the best brawls.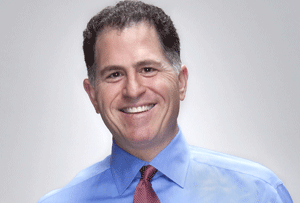 The life of a chief executive isn't easy. Not only do they spend their days worrying about slipping into their red, wondering if they should buy that plucky start-up or panicking about whether the logo redesign uses the right shade of blue – now, shareholders are increasingly trying to wade into business decisions.

Just look at last week's papers. Dell founder Michael Dell is scrapping with his largest shareholder, billionaire investor Carl Icahn. Dell is seeking to privatise his eponymous company so he can take ultimate control and make the changes he feels necessary to save it.
Icahn, however, isn't happy with the offer of $24.4bn ($13.65 per share). He feels the company is worth more and is encouraging other shareholders to revolt. Cue mud slinging.

It's nothing new. CEOs and shareholders are often at loggerheads. We look at some of the highest profile spats….


---
Round one:
Stelios Haji-Ioannou vs Easyjet CEO Carolyn McCall

Some people just won't let go. Stelios, who founded Easyjet in 1995 when he was just 28, is no longer at the helm of the low-cost airline but likes to stick his oar in. He likes it a lot. Now the majority shareholder, with a 37% stake in the FTSE 100 company, the Cypriot entrepreneur regularly moves to block plans by CEO Carolyn McCall.

A quick sweep over the headlines this week and you'll see the latest fracas with McCall. The CEO's plans to buy a new fleet of Airbus aircraft were met with a challenge from Stelios. But the entrepreneur's fellow investors have voted for the purchase to go ahead. McCall may have won this battle - but she has a long war ahead of her...