Five companies shamelessly cashing in on the royal baby
The new prince isn't just Wills and Kate's little bundle of joy - he's providing plenty of opportunity for businesses. Here's MT's roll call of ignominy...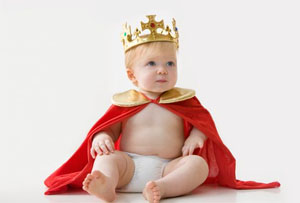 1. Mothercare
Not content with just one product in celebration of little Prince Cambridge, troubled babywear retailer Mothercare has launched an entire range of royal baby-related merchandise, from maternity wear sporting the legend 'Future Princess', to the 'Tommee Tipper Closer to Nature Royal Baby Gift Pack' (available in 'Prince' and 'Princess' colours) and a HappyLand Royal Baby playset, which includes figurines of Wills, Kate, and the as-yet-unnamed prince.
To be fair, Mothercare could do with the extra cash: last week it posted results showing quarterly sales had dropped by 3.4%. Chief executive Simon Calver made no bones about the company cashing in.
'I think there will be a feelgood factor and who knows, in nine months' time there may even be a tick-up in the birth rate,' he said. Who knows, Simon. Who knows…