Five mobile phone features no one cared about
According to a study by Intelligent Voice, 85% of iPhone owners have never used its Siri 'personal assistant'. But it isn't the first mobile phone gimmick to be ignored.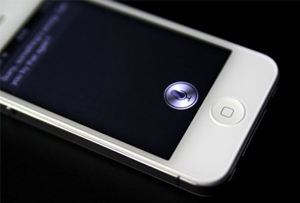 1. Any kind of voice control
Siri isn't the only gimmicky voice-control to be shunned by the masses (although MT did derive a good five minutes' amusement after it taught Siri to call it 'My Lady of Darkness'). Phone designers, take note: shouting 'CALL MUM. NO, NOT TOM – CALL. MUM.' into one's phone as one takes a stroll through the town is not a recipe for street cred. It's a recipe for merciless mockery. MT is already limbering up its pointing-and-laughing finger in preparation for the launch of the voice-activated Google Glass.
2. Buttons around the side