Five reasons to attend MT's Future of Work conference
From Sir Martin Sorrell to big data, here are some of the things you can look forward to on 23 June.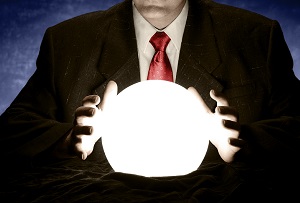 ---
Whether it's learning how to innovate, reflecting on the future of work or even looking at how robotics and artificial intelligence will alter the future of business, those attending MT's Future of Work conference will gaze into a management-focused crystal ball. Here are just a few of the things you can expect to see.
1. The king of advertising
One of the longest-serving CEOs in the FTSE 100, Sir Martin Sorrell has seen his industry change dramatically since starting WPP back in 1985. Find out what it took to build the world's biggest marketing company and what drives him to keep going today.
2. Get to grips with big data
Data has the ability to transform the way we do business and today's decision makers have more of it than ever before. But making the most of what big data has to offer isn't easy. MT will be joined by three experts, including former CERN researcher Professor Michael Feindt, who will explore how reams of information can be converted into commercial success.