Five reputational risks every business needs to plan for
Scandals can come out of nowhere. Don't get caught with your trousers down.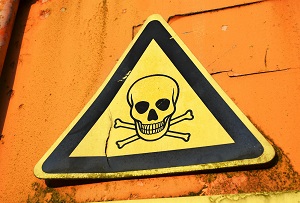 Unless you're a start-up nobody has ever heard of then it's not quite true to say that all publicity is good publicity. Scandals can come from anywhere and do untold damage to a business's bottom line. There's only so much you can do to prevent them from occurring, but it pays to be prepared.
Data breach
Getting hacked can be costly – just ask TalkTalk, whose cyber attack last year set it back the princely sum of £42m. But it's not just external threats that you need to be wary of. Personal data can just as easily be leaked by insiders. Just this month the HIV clinic 56 Dean Street was fined £180,000 for accidentally sending an email that revealed the names of more than 700 of its patients.
Even if you don't have a big online presence, almost every company possesses data that falls under the purview of the Data Protection Act – from customer email addresses to credit card info. As well as bolstering your IT systems it's important to train staff in how to handle data properly – especially as new EU regulations come into force over the next couple of years.