Five tech trends from CES 2016
Where's my flying car? The gadgets on display at the world's biggest tech fair seem awfully similar to last year's.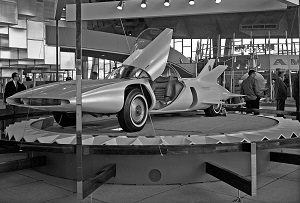 The annual Consumer Electronics Show (CES) is the modern equivalent of a mid 20th century 'world of tomorrow' expo, where leading techies gather (in Las Vegas of all places) to give the rest of us a glimpse into the future. But this year the ideas seem to be running dry. Take a look at these leading developments and see if they seem at all... familiar.
'Smart' watches
Huawei, Fitbit and Casio are among those to have unveiled new smart watches this year. It's like a phone... on your wrist. Just like it was last year. And the year before. So far smart watches haven't replicated the success of the smart phone, having shipped 91.5 million units last year according to Gartner, but the tech giants keep trying. Some are managing it better than others, however.
See the sparkly colours
Bitter rivals LG and Samsung are leading the TV charge with super thin screens (the LG 4K OLED is a mere 2.57mm thick), curved screens and 8K screens - that's eight times the resolution of an HD set. StreamTV Networks meanwhile showed off a set that lets you watch 3D movies without 3D glasses, using something similar to hologram technology. Clear images, 3D, holograms... definitely cool, but again not exactly new.