Five tips for getting started with thought leadership
Brands need to stand for something and stand out - but they have to get internal stakeholders on board first.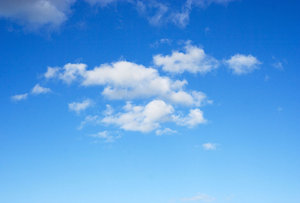 Whether you call it 'content marketing' or 'thought leadership', almost every business-facing (B2B) brand now sees publishing opinion pieces as a powerful way to engage with clients, both current and prospective. But all too often, companies struggle to extract clear, stand-out points of view from senior leaders.

There are several reasons for this. Often there are just too many conflicting views and the marketing team finds it hard to distil these into a perspective that isn't muddled.
Other, less fortunate, marketing teams find it hard to identify a point of view at all. One head of corporate comms we know told the story of meeting the marketing director on his first day at a previous employer. When he raised the subject of thought leadership, he was told, 'We have nothing interesting to say and no-one wants to hear from us anyway.'

Executives may be willing to help, but find it difficult to crystallise their thoughts into something concise and concrete that will resonate with an external audience. A common problem we see is that business leaders are so focused on delivering short-term goals that they find it hard to switch to the longer-term strategic thinking on which thought leadership depends.

The conservatism of many large organisations is another common challenge. Marketers know that their content needs to be provocative to attract attention, yet many leaders will shy away from having too strong an opinion.
On other occasions, it's difficult to pin down those executives who are best placed to express the company's perspective. They are simply too busy, and won't make time for what they consider to be a 'peripheral' activity. Or worse still, they only become engaged towards the end of the project, once the major decisions about messages have already been taken.

In our experience, managing internal stakeholders is one of the most time-consuming – and potentially challenging – aspects of any large content project (or, indeed, any large project). Here are some tips for making a success of thought leadership.