Five ways to make your mobile app a success
For every Angry Birds, Instagram, Square or Flipboard, there are countless apps that sink without trace. Matthew Rowe, co-founder of luxury lifestyle app collection, iVIP, shares his top tips for building a killer app.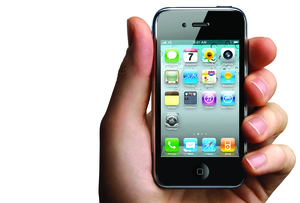 A handful of apps are making hundreds of thousands of pounds, and hundreds of thousands of apps are making only a handful. Here's what the first group are doing right:
1. Meet a real consumer need or exploit a gap in the market
Does your app improve on an existing app? If so, how? Or is it a 'new' app designed to meet a need or fill a gap in the market? Just having a good idea isn't enough, there needs to be a compelling reason to bring it to market and strong, empirical logic as to why it will succeed.
2. Your target market or audience must be thoroughly researched
If you're creating an app to fulfil a specific purpose you need to research its potential users properly. Will they change their behaviour to go mobile? And if so, can you monetise it? If you're looking to steal an existing user-base or supplant an existing success, why would your target users move platform?