Five ways online commerce is changing in 2016
Smartphone growth is slowing but voice recognition is on the up.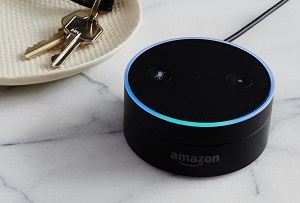 The annual Internet Trends report by Mary Meeker of Kleiner Perkins is packed full of useful facts for those interested in the way online business is changing. It's mainly aimed at an American audience but gives a very thorough overview of what's going on in ecommerce, online media and the broader tech industry. If you don't fancy wading through 200+ pages of a Powerpoint presentation then here are a few key highlights.
Disruptors are ascending fast
Technology start-ups have been challenging big incumbents for decades but today's bright young things are rising even faster than their predecessors. The Chinese ecommerce firm JD.com passed $50bn of gross merchandise value (total sales to date) within 11 years of launching, a feat that took Amazon 17 years. So it's no wonder that big, old companies are splashing the cash on buying smaller rivals in the hope of staying relevant. In 2015 the total spent by non-tech companies on tech acquisitions hit $28bn, a 263% increase on 2012.
Facebook and Google tighten their grip
Total online advertising spending is on the up – in the US it increased by 20% last year. You might think that's good news for traditional media companies that have been struggling to squeeze as much cash out of online ads as they used to from those on TV and in newsprint. But most of the spoils are going to Google and Facebook, whose ad revenues grew by 18% and 59% respectively last year. Between them the two giants are raking in almost $40bn (£28bn) in ad spending, compared to less than $25bn for all other media companies put together.