Flexible working is on the up
Will the 9 to 5 office job soon be a historical relic?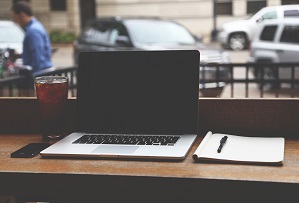 Flexible working seems like a no-brainer to some. As long as the work that needs doing gets done then why burden staff with rigid hours, long commutes and a fixed desk space?
Letting staff work remotely at least some of the time is certainly on the increase among British employers. A report out today by the Lancaster University's Work Foundation (commissioned by mobile working tech firm Citrix) claims that next year will be the tipping point as more than half of employers will be offering flexible working of one sort or another, a proportion it claims will rise to 70% by 2020. Some companies have even experimented witth completely ditching their office.
In some respects that's a good thing. Almost half (44%) of 500 managers asked said they thought mobile working meant they were able to get more done and two fifths (42%) said it made them feel more trusted. Letting employees fit their work around the rest of their life also makes caring for children and dealing with other personal commitments more compatible with a career – promoting a better work-life balance and helping increase diversity.