Floxx Hackathon: LIVE
Social network Floxx is hosting a mighty hackathon. The aim: to dream up, develop, design and launch an app in 24 hours? Can they do it? Check back every two hours for updates.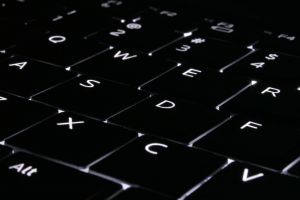 Floxx (nee Fitfinder) took the London university scene by storm in April 2010. The idea: to upload sightings of hot students across campus. Earlier this year, the site was rebranded as Floxx, with the focus away from 'babe spotting', to settle instead on simply connecting people using geo-location. This is their pre-Christmas hackathon.
2pm
Hello there! I'm one of the team at Floxx Media Group, and this is the live blog of our 24-hour hackathon. We've all been working hard on our new app, Spottd, that we released yesterday and this is our way of blowing off some steam before taking a break over Christmas.

A confession? We were going to start this hackathon pretending we were coming in cold but actually have a really good idea already in place. This morning, about an hour before things kicked off, we realised we'd forgotten to come up with the idea. Oops.

Never one to shy away from a challenge, we're now spending some time brainstorming. Hard. Hailed as a 'return to our roots', we're thinking about how and why things go viral – sites like Facemash, Fitsort, Take This Lollipop and Intel's Museum of Me have are all mentioned in the first few minutes.
Despite our initial thought that Twitter is probably the best way to facilitate a viral spread (yes, we're being careful not to say 'go viral', because we all know that's impossible), a lot of things that have recently become very popular very quickly have used the Facebook API. Well, except for Benton.

One of our developers is keen to try his hand at building a Facebook app, so ideas start moving from there. Eventually we settle on an idea for something called (provisionally) First 5 – this pulls data from Facebook to show you things like your first five friends, the first five events you attended, the first five statuses you posted etc. From here, it's up to the devs set up an environment, while the graphic designer and I get to work on coming up with a name, design etc.