The Food Revolution: Have restaurants had their chips?
LONG READ: With spending on takeaways and eating out booming in the UK, MT reports on the rise of the new online ordering firms and food ventures taking a bite out of the market.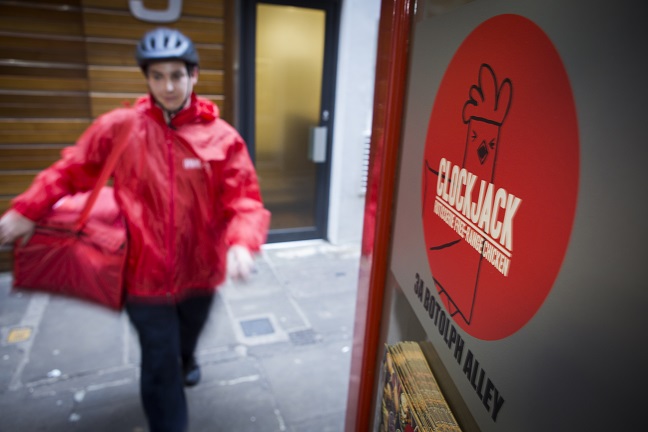 We haven't always been a nation of foodies. The old British Empire may have dominated the global spice trade but by the mid-20th century, economic troubles and two bouts of wartime belt-tightening had left British cuisine with a reputation for meat and potatoes and not much else. 'What passes for cookery in England is an abomination,' to quote a character in Virginia Woolf's 1927 tome To The Lighthouse. 'It is putting cabbages in water. It is roasting meat till it is like leather. It is cutting off delicious skins of vegetables.'
But since Fanny Cradock introduced us to pizza and prawn cocktails in the 50s and 60s, the UK's relationship with food has been in the ascendant. Once pasta and garlic were exotic ingredients, now even mid-tier supermarkets are home to galangal paste, Za'atar herbs and 'Nduja, a spicy spreadable sausage from Italy. We once swapped recipes for jam tarts and plum pudding, now we're as likely to be comparing notes on the relative merits of quinoa, sorghum and spelt.
The nation's obsession with cooking has turned the once lowly job of chef into a revered profession full of celebs. Gordon Ramsay tours the world's kitchens shouting at failing restaurateurs for serving awful food. The 'naked chef' Jamie Oliver is now the second most successful author in Britain by value of books sold, at a pukka £126.4m as of 2012. The Great British Bake Off was by far the UK's most-watched TV show last year, with the final drawing an audience of 14 million.