Forget bad banks: Small businesses have plenty of other funding options
Banks shouldn't be bashed over business lending - small firms are actually spoilt for choice, argues Seneca Partners' Nick Leitch.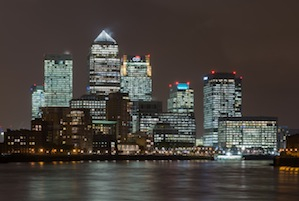 The UK economy is experiencing a powerful creative surge, which often happens after a period of recession. We're witnessing a kind of economic slingshot effect and many small and medium-sized businesses are seeking investment or loans to fund rapid growth.

They're being accommodated - if not by the mainstream banks, then through a new wave of alternative funders, crowdfunding platforms, private equity houses and high net worth investors. Accessing funds - whether via equity, debt or a combination of the two - is proving a lot easier now than it was during the mid-noughties. There are, simply put, a lot more finance options available to business owners.

But while the rise of alternative finance providers should be welcomed, I do believe it's time to rein in the criticism of the high street banks.

Now make no mistake, I'm no apologist for the banks but I do think they've taken a huge amount of unnecessary stick when it comes to current new business lending targets. Yes, they're lending nowhere near as much as they used to, especially to smaller companies.
This week the Bank of England's Credit Conditions Survey confirmed that the availability of bank credit for small firms continued to plunge in the third quarter of 2014, while for medium-sized and large companies it was stagnant.

But at the same time, I believe many company directors today have lost touch with one of the most basic realities of business, which is risk - and specifically who should take it on.

Far too many of today's business owners, in my experience anyway (and I spend all my time helping companies finance themselves in some way or other), expect others to take on all the risk and are averse to putting in sufficient money themselves. In short, they want the cash, but aren't prepared to take on the responsibility that growing a business requires.

So when some of these owners get refused by a bank, or an alternative funder, they cannot understand that the lender is in fact being perfectly judicious not to lend to them. Instead, they throw their hands up and decry the apparent lack of support.

Somehow we've become spoilt. But it simply isn't right that, if a business fails, the owners can move on while it's tough luck to everyone else. So what's going on here?

As I see it, the reason for the disconnect between lenders and business owners comes down to the fact that bank lending policies, in the years leading up to 2008, allowed the lines between debt funding and what was really equity risk to become blurred.

Essentially, the banks approached the provision of debt from the more speculative perspective of an equity investor. They lowered their risk guard and made loans that would not, historically, have been made. The legacy of this is that many SME owners now expect banks to lend, because lending, over a period of years, had become, if not profligate, then certainly lax.

As a UK taxpayer who bailed some of the banks out, I, for one, am pleased they have revised their lending to meet appropriate risk practices for the provision of debt. Inevitably, the result is friction between what business owners want and what's available, But then again, with the exception of the historical blip pre-2008, that has always been the case.

The real problem facing SMEs today isn't banks not lending but the fact that, despite the plethora of alternative funders now available, many company directors are still too over-reliant on them. Rather than criticise the banks because they're easy scapegoats, businesses should look at their situation and assess what type of funding they really need.

If this happened, business owners would be successfully financing their businesses through the correct channels rather than barking up the wrong tree — and bashing the banks for holding them back.

Nick Leitch is a managing director at Seneca Partners, which, alongside asset management, provides asset and equity-backed lending to UK businesses with more than £3m annual turnover.