Formula One sale 'nears the finish line'
Miami Dolphins owner Stephen Ross is working with the Qataris, but the deal could still end in a car crash.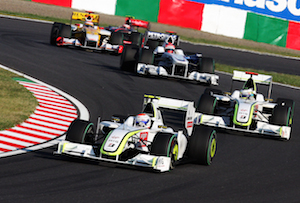 Qatari consortium reportedly close to a deal valuing the motorsport at $8.5bn (£5.5bn). But don't wave the chequered flag just yet – there's still plenty that could cause a sale to crash.
Stephen Ross, who owns the Miami Dolphins American football team, has 'shaken hands' on a potential deal with CVC, the private equity firm that owns a 35.5% controlling stake in F1, according to the FT. The 75-year-old property magnate's interest in the sport first surfaced in June.
But the US-Qatari group led by Ross has apparently only just started due diligence and also needs to stump up more cash. 'Everything could still fall apart,' a source 'with knowledge of the negotiations' told the FT.