Foundation looks to boost skills of charity bosses
MT meets a venture philanthropist with a plan to raise the management bar in the third sector.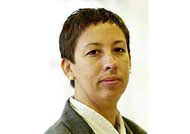 The Private Equity Foundation, a venture philanthropy fund set up to funnel some of the industry's pots of cash to deserving causes, has come up with a new way of boosting the performance of the charities in its portfolio: it's put together a leadership course for their CEOs. The nine-month course, backed by Deutsche Bank and developed with consultancy AMG, will include a series of workshops, lots of coaching and mentoring, and also a week-long Social Entrepreneurship course at INSEAD business school.

PEF boss Shaks Ghosh (who knows a thing or two about running a charity, having previously spent ten years in charge of Crisis) told MT that it had quickly become clear that leadership was the key differentiator within PEF's portfolio. 'The best performers all have one thing in common: strong leadership,' she says. Hence this course – which handily fits in with PEF's 'Full Potential' mantra. The foundation focuses solely on charities that help NEETs (young people not in education, employment or training) meet their full potential, so helping its CEOs to raise their game obviously facilitates this.

To be fair, these charity bosses have an unusually tough job on their hands at the moment. They're often running an organisation staffed largely by volunteers, which brings its own motivation and retention challenges. If there's a political angle to their cause (as there is with youth employment and training) they're also expected to be an influential lobbying voice in Whitehall. And most have to spend a significant portion of their time fundraising at the best of times – in the current climate, the donations are drying up, forcing them to beg harder and cut costs right to the bone. In other words, there's a huge mix of skills required, and it's going to be a big ask to find them all in one person - hence the benefit of extra training.

Retention is another key aim of the scheme. Ghosh says there tends to be a lot of churn at senior levels, which PEF can't afford within its normal investment timeframe. 'We want these charities to be doubling in size in 3-5 years – we can't do that without stable management teams'. By helping them develop as leaders, courses like this give CEOs more buy-in, she says. Her aim is to create a cadre of 'amazing social leaders', who can share their expertise both with each other and with other CEOs in the portfolio.

It looks like the third sector is going to play a much bigger part in public service provision in the next few years, particularly if the Government starts slashing public sector budgets (as it inevitably will, given the disastrous state of the public finances). So there's a lot to be said for schemes that help ensure its bosses are of the highest possible calibre...


In today's bulletin:
Darling Budget boost as economists see green shoots
St Albans clobbered by the taxman
Brown mulls £1bn tech Nesta egg
Using your loaf to woo customers
Foundation looks to boost skills of charity bosses