Four top tips: dress for success
Investing in your 'business wardrobe' could be a career booster, but where do you start?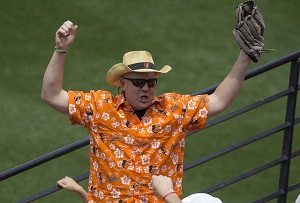 We have Silicon Valley to thank for the recent trend towards casual dressing at work. If the most successful firms in the world can ditch the suit and tie, why can't yours? Even the starchy world of finance isn't immune – JP Morgan, no less, recently allowed business casual for all but their investment bankers.
You might want to hold off before swapping your Oxfords for plastic flip flops, however. While strict dress codes might be on the wane, there's another trend that may make looking sharp more important than ever: personal branding. The principle's simple – brands have more value than commodities, you want to have more value in the labour market, so market yourself like a brand.
Not everyone buys into that idea, but so long as dressing up is associated with professionalism, competitive pressure will always reward those who pay a little bit more attention to their image. When you add to that the solid evidence – summarised nicely in this article by Scientific American – that sharp dressing results in superior abstract thinking, fewer mistakes and more successful negotiations, it would be unwise to ignore it.