Four ways to have a better day at work
Positive psychology may sound like self-help mumbo jumbo, but don't be put off. It's a practical and effective way to improve your work and life, says Jen Rolfe.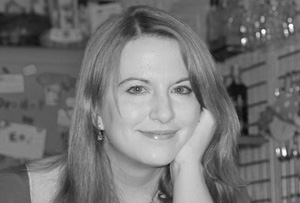 Many people I meet have either never heard of the world of 'positive psychology', or if they have, they quickly dismiss it as unrealistic positive thinking. They have a point. It has a misguided reputation for being 'too American' or 'polyanna optimistic' and one author even argued it to be the cause of 2008's financial crisis.

This is to miss a fundamental point about the field. It is not just about positive thinking and persuading people that self-belief and the right vibes will get you anywhere. There are practical ways that the science can really make a difference to every individual, their performance at work, their lives and therefore to every organisation.

Here are four ways positive psychology can help you.
1. Playing to your strengths
Teams who don't know each other. Managers who don't know where to delegate. New starters who don't really know what they want (or do know that they want it all). These are just some of the situations in which an understanding of an individual's strengths has a huge impact. And I don't just mean what someone is good at. Strengths are the psychological superpowers we all have which we're more than just good at – we get energy from using them. Discovery and focus on using our strengths not only feels good, but research shows long term positive links with progress towards goals and reduced stress.
2. Building resilience
Work can be stressful and it takes resilience to cope with it. According to the Health and Safety Commission, in 2014/15 a massive 9.9 million working days in the UK were lost for stress, depression or anxiety. But while most of us know how to heal a small physical wound, few of us know how to mentally heal the impact of a difficult conversation, an argument, or the sense of panic that comes with too many deadlines. If only 1% of those 9.9 million days were prevented by building core resilience skills before chronic stress takes hold, everyone would win. A quick calculation based on average weekly earnings gives a saving of almost £10m.