Foxtons not so foxy: Shares drop 15% after profit warning
The estate agent blamed disappointing results on a 'sharp slowing' in the capital's property market.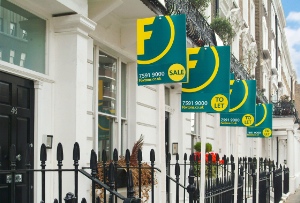 After cashing in on London's blisteringly hot housing market over the past couple of years, Foxtons fortunes are not looking so rosy today. Last year it reported annual profit growth of 56.6%, but today it warned profits would be lower in 2014 as growing demand for property has slowed.
Its shares slumped more than 15% to 172p on the news, marking the company's worst day on the stock market since floating back in September 2013.

Credit: Yahoo Finance
Third quarter turnover was down 3% on last year to £39.9m, after sales commissions fell 7.8%. Foxtons said that economic and political uncertainty, a less accessible mortgage market and 'mismatches between the price expectations of buyers and sellers' would constrain the property market 'for some time'.