France charges Uber bosses over 'illegal' practices
French resistance to the taxi-hailing app intensifies, but Uber remains defiant.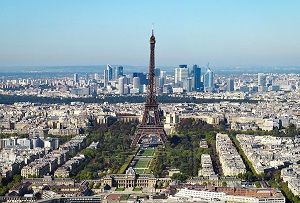 It's a difficult question, how to react to a brash, disruptive startup like Uber, but the French appear to have found an answer: 'with extreme prejudice'. Authorities in France have charged two Uber executives with 'complicity in the illegal exercise of the taxi profession' and 'misleading commercial practices'.
Western European general manager Pierre-Dimitri Gore-Coty and French boss Thibaud Simphal had been arrested on Monday in connection with a complaint from a taxi union. Now, they face trial at the end of September.
At times there can be something comfortingly familiar about the way the Gallic nose turns up at laissez faire economics. We expect disgruntled Parisian taxi drivers to hold riotous anti-Uber strikes, as they did last week. But even for the French this is pretty extreme.