France desperately needs more start-ups like BlaBlaCar
The ridesharing company has been valued at $1.6bn, but the French tech scene isn't exactly world-beating.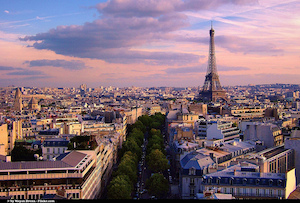 The French ridesharing startup BlaBlaCar announced last night that it had raised $200m (£129m) from investors in a funding round that valued the company at $1.6bn. The investment was led by Alibaba backers Insight Venture Partners and Lead Edge Capital, and is a big vote of confidence in the burgeoning 'sharing economy'.
BlaBlaCar connects passengers in 19 countries, including the UK, with drivers looking to save money on the cost of a long journey. That can save a lot of cash compared to travelling by train – a trip from London to Edinburgh could set you back just £22, compared with as much as £140 via Virgin Trains East Coast.
'It has been exhilarating to see our vision resonate with so many people globally, as BlaBlaCar's community has rapidly scaled and flourished in every new market,' said its CEO and co-founder Frédéric Mazzella. 'We've built a unique activity based on the values of true sharing, and this funding will help unleash even more of its potential over the coming years.'