France Telecom deputy carries the can for suicide row
Apparently the CEO wasn't responsible for the French firm's controversial modernisation plan...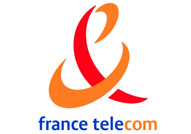 Louis-Pierre Wenes has stepped down from his job as deputy CEO of France Telecom, supposedly because he was the man responsible for the internal reforms being blamed for the recent raft of suicides at the firm. And although the unions seem cock-a-hoop about it, we can't help feeling a bit sorry for him. Even if you don't accept that the reforms were necessary to modernise the former state-owned monopoly, that's an awfully big responsibility to burden someone with. And how can the firm's CEO Didier Lombard disclaim all responsibility for the changes?

Wenes was in charge of FT's operations in France, where it employs over 100,000 people. So it's not entirely surprising that unions are blaming him for these modernisation reforms, which have seen thousands of staff being forced to improve productivity and/ or switch jobs. And the company doesn't seem to have handled this process very well: 24 of its staff have now committed suicide in the last 18 months, many citing additional stress (the latest, last week, specifically blamed the 'atmosphere' in his new role at a call centre).
That said, Wenes would presumably argue that the point of these changes was to avoid the even greater iniquity of compulsory redundancies – by re-allocating resources, he's at least made sure that nobody had to lose their job (although admittedly sacking people there would be easier said than done, given their cast-iron ex-civil service contracts). And he's not exactly the only manager being forced into reforms like this at the moment – companies around the world are doing the same thing.
Moreover, it seems completely implausible that he was carrying out these reforms independently of his chief exec Didier Lombard – a sensitive soul who recently pointed out to some of his provincial managers that their days of 'fishing for mussels' were over (whatever that means). If the CEO knew all about it, why isn't he taking responsibility himself? The alternative, that he didn't know what his own deputy was up to, hardly paints him in a more flattering light...

So all in all, Wenes might be feeling pretty hard done by if he's being forced to carry the can for this. While he's not explicitly being blamed for these suicides, it looks as though the company is implicitly acknowledging some responsibility – and offering up a fall guy who isn't even the boss. Meanwhile Lombard survives, at least until 2011 when Wenes' replacement, former politico Stephane Richard (the latest example of the revolving door between French politics and big business) will take over as CEO. France Telecom clearly has a lot to learn about change management. Let's hope they work it out before then.