France Télécom throws Eu1bn at its stress problem
French Télécom is putting aside a pile of cash to help prevent more suicides at the company.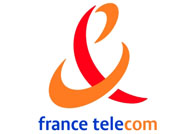 It may have taken a while, but France Télécom has finally responded to its recent rash of suicides: as well as suspending its restructuring programme, it has put aside a €1bn fund to reduce stress levels among its workers. The announcement came as the company released disappointing third quarter results, which show a 6.4% drop in sales – so perhaps the company has spotted a correlation between low morale and shrinking returns (although FD Gervais Pellissier hotly denies this). But is throwing money at the problem really the answer? And is this a case of France Télécom closing the stable door after the horse has bolted?

It was another quarter of poor performance for FT – it made just €12.69bn in sales, which might sound like a lot but was well down on even the lowest of analysts' estimates. But perhaps this could prove to be a blessing in disguise if it encourages the company to try and address the stress levels among its employees – which judging by the above-average suicide rate, seem to have reached unacceptable levels. (Hard-hearted investors may be miffed that plans to cut costs by €1.7bn in the next couple of years will have to be put on hold, but in this case there are more important things to worry about.)

So how will it spend this generous-sounding sum? Well, apparently most of the €1bn has been earmarked for a scheme that will allow staff aged 57 or over – who FT reckons are the most susceptible to stress – to work part-time but still receive full-time pay. A laudable plan, and all very nice for those who qualify. But what about everyone else? We're guessing it's not just the over-57s who have been affected by rising tensions at the company. The last FT employee to kill himself earlier this month was 48, so he wouldn't have qualified for help anyway.

Merely throwing money at this kind of problem – or launching a few special initiatives – is never going to be the answer. What companies in this situation need is some joined-up thinking from the upper echelons downwards, to make sure that better stress management is a priority for everyone in the business. Fistfuls of euros might help – not least as an indication that the company is serious about tackling the problem – but it's not an answer in itself. So we hope that there's a bit more to the France Télécom plan than initially meets the eye.

In today's bulletin:
John Lewis and Samsung inject some pre-Christmas cheer
WPP's Sorrell: LUV is in the air
France Télécom throws €1bn at its stress problem
Why personal emails are critical to office stress levels
Trust your instincts, with YouTube