French phone customer charged 12 quadrillion euros
An unlucky telephone customer in south-west France received a bill for almost 12 quadrillion euros...so ludicrous that the company has waived her original bill.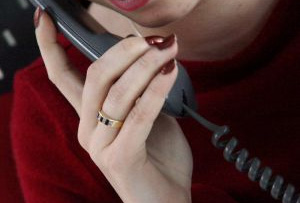 We've all had the frightening moment when you get back from abroad and a bill several times more than your usual monthly outlay drops on the mat for some international calling you did. But nothing like Solenne San Jose, a woman from Pessac outside Bordeaux, who got a bill for 11,721,000,000,000,000 euros. That's around 12 million billion euros (£9.4 million billion), and almost 6,000 times larger than France's annual economic output.
Amazingly, when she raised it with the phone company, Bouygues Telecom, she was told that there was nothing they could do, and that the best thing was to set up a plan for paying it off in instalments. If she paid it off at a hefty 100 euros per month, such a plan would take her around a trillion years to pay down. Even the most miraculous advances in anti-aging medicine could not stop that from being a tall order.
Still a red-faced, Bouygues Telecom eventually revealed that the correct amount was 117 euros, and because of the hullaballoo, they waived the amount.