Fresh foreign exchange scandal hits Barclays
The bank has admitted it's cooperating with regulators investigating the possible manipulation of currency trading as it announces a return to profit.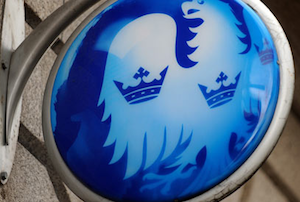 It's a very mixed morning over at Barclays HQ; Britain's third largest bank has announced a return to profit, with third quarter profits rising nearly £700m to £351m but it has also confirmed it's one of a number of companies being investigated over the potential manipulation of foreign exchange trading. Could this be Libor 2.0?

Several banks are under scrutiny over the new possible scandal – the alleged rigging of the $5.3 tn per-day foreign exchange market – UBS and Deutsche Bank have also said they are cooperating with investigations. Barclays has said it is reviewing its own trading in the currency market for several years up to as recently as August.

'Barclays Bank has received enquiries from certain... authorities related to their particular investigations, is reviewing its foreign exchange trading covering a several year period through August 2013 and is cooperating with the relevant authorities in their investigations,' Barclays said.

'It is not possible at this stage for Barclays to predict the impact of these investigations on it.'

Ouch. It's the last thing chief executive Anthony Jenkins needs – the boss took the helm 14 months ago and has been fighting fires ever since, trying to repair the reputation of the bank.

He was relatively chirpy when it came to the bank's financial performance though, saying he had 'good cause to feel confident about Barclays' prospects'.

Pre-tax statutory profits for the last three months rose by £678m quarter-on-quarter and profits for the first nine months of 2013 trebled year-on-year to £2.85bn.

The investment arm didn't fare so well, its profits were down to £463m from £998m a year ago.

On the bright side, the bank managed to escape putting aside further funds for mis-selling – it said its PPI provision would remain unchanged (unlike Lloyds which was forced to put aside an extra £750m). The share price rose 3.76% this morning to 276p.

'I am particularly pleased with the performance of UK retail and business banking, Barclaycard, corporate banking and the equities and investment banking units in the period,' said Jenkins.

'While the resilience of our performance is welcome, I am not complacent and my executive team know we must push harder in the final quarter and into 2014.'

Well, if this latest scandal turns out to be as big as Libor, they'll all be pushing pretty hard for quite some time.