The frugal innovator: creating change on a shoestring budget
The Frugal Innovator's author offers some bold ideas for making our limited resources go further. He deserves a wide readership, says reviewer Charlie Dawson.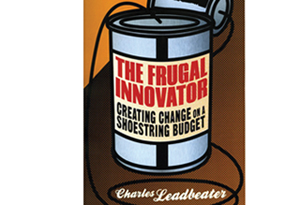 This book is about an important idea, but is it an important book? It takes a bit of investment to get to the point but I like the ideas in it very much.
It tackles the issue of how 10 billion people will need to work out how to live on our planet. It does it in a constructive way, painting a picture of different versions of the challenge across developing and developed worlds, then drawing on a host of examples to identify the constituents of 'frugal innovation'.
I'm not entirely sure who the audience for this is. The decision-makers I know would prefer something more direct, crisp and practical. People closer to the front line in societies where action is needed might prefer something more stirring and impactful. In fact, they might need something cheaper, more accessible and indeed more frugally innovative than a book.