FSA boss says Northern Rock run was avoidable
Ah, the benefit of hindsight. The chief executive of the Financial Services Authority has claimed that the government should have listened to him back in 2008...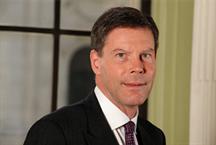 It was the first run on a British bank for 150 years, with hundreds of customers queuing to get all of their savings out of the bank as quickly as possible. But the FSA's chief executive, Hector Sants, says the Northern Rock bailout could have been avoided had the government and the Bank of England provided support to Lloyds to purchase Northern Rock at the height of the disaster. Further, he claims this was his own recommendation at the time but that neither party would listen to him.
Sants insists that had the collapse of Northern Rock been made to look like a crossover from being a building society to being a bank, then the public's view of the banking sector today would be more positive. Northern Rock was the first major banking collapse of the financial crisis back in 2008, and the government was forced to buy into the bank, effectively bringing it into state ownership. Sants says that once the crisis was underway, the government could have injected substantially more capital in order to combat conflicts with private sector interests when restructuring the bank. Northern Rock was sold at a loss to Richard Branson's new Virgin Money venture late last year.
Adding to his damning comments about the government, he told the BBC that when Mervyn King steps down as governor of the Bank of England next year, new responsibilities handed to his successor will make the role much more burdensome than it is now, and could vest too much power in the governor. This is because the BoE will be handed new powers specifically to oversee and regulate banks and the City's larger financial institutions.