FSA: 'suspicious' City trading hits 10-year low
The FSA reckons that dodgy share trading is at its lowest since 2003, but disappearing altogether? Don't bet on it...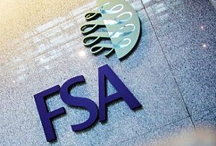 You may think it's just a tiny minority who are involved in insider trading, a highly illegal type of fraud, but its actually a staggering one in five (or 19.8%). That's the number of price movements in the two days ahead of company announcements that are seen as 'abnormal' by the Financial Services Authority. That's the latest figure released by the City regulator, and although the figure may seem alarming, it is actually the lowest level of insider trading seen since 2003.
'What defines 'abnormal' activity?', you ask. Well, any unexplained flurry of share buying or selling in the days or hours before a company announces financial results or a new product. Or before a company gets bought out. Or goes bust. You get the picture. Anyway, given the lip service the FSA has paid to curbing insider trading, the figure is not that impressive: it was 21.2% last year, and although this represents a 1.4% drop in a single year, critics say that one-in-five remains deeply unacceptable.
But it is not easy to find a solution to bring an end to the practice. It is certainly not illegal to take a punt on the direction of a share price before a company makes a formal announcement, and the FSA just doesn't have the resources to mount investigations into every investor whose luck looks too good to be true. In other words, it's almost impossible to catch people out, and only a few people a year are done for it.