Which FTSE 100 boards have female directors?
Big business has gone on a hiring spree for women non-execs over the last few years, but not for decision makers.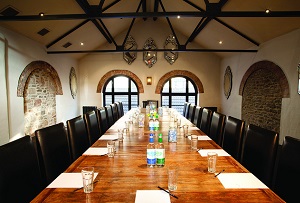 Britain's boards have a diversity problem. The absence of women in particular from the top tables of business causes particular consternation, as the glass ceiling writ large. In 2011 Lord Davies wrote a report decrying the pace of progress and calling for a 25% target – double the level it had been the year before. In October 2015, that target was met and, in a sign of the mighty power of peer pressure (sorry), the all-male board was banished from the FTSE 100.
But how much progress has really been made? The rapid increase in the proportion of women directors was achieved almost entirely by filling boards with female non-execs. Between 2014 and 2015, the number of women NEDs increased from 163 to 263, according to Cranfield School of Management. The number of executive directors was only 22, however, two more than it had been in 2012. It's now 25.
Naturally, this has exposed boards to accusations of tokenism. That's somewhat unfair, however. The pool of possible female senior directors is shallower after all, because fewer women were promoted up the pipeline in years gone by. Besides, non-execs can add something meaningful to the decision-making and culture of a company. If nothing else, the recent progress has helped to normalise the presence of women in board rooms, which can't be a bad thing.