FTSE 100 firms to come out against Brexit
The Prime Minister may be reeling from a blustering blond bombshell, but he's still got the support of Britain's biggest businesses.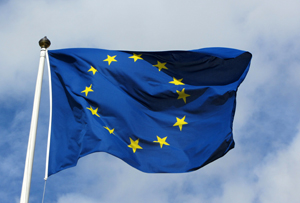 After whispered rumours and much media speculation, Boris Johnson has done what David Cameron dreaded and backed Britain leaving the EU. But while he's lost a Conservative heavyweight and convincing campaigner in the London mayor, Cameron has at least still got many of the nation's biggest firms on side.
Despite the Prime Minister's hardball approach, the EU concessions have been dismissed by many as watered down tokens that haven't addressed the big concerns of the nation's citizens and businesses. But around half of FTSE 100 bosses are reportedly lining up to sign a letter backing Cameron as he battles some of his closest Cabinet ministers to keep the country in the EU.
The letter is being coordinated by 10 Downing Street, naturally, and is expected to be released tomorrow, but the campaign has rallied chairmen and chief execs from the likes of Vodafone, easyJet, Barclays, Shell, BT and GlaxoSmithKline.