Most FTSE directors are at serious risk of burnout
A majority said they can only perform at their best for the next two years or less.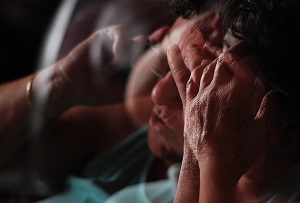 A top job at one of the country's big listed businesses has its upsides. The pay (normally) isn't half bad, the perks are numerous and there's real prestige to being on the board of a FTSE Plc. But all of that comes at a cost.
A majority of directors in the FTSE 350 are worried they can't keep up their current performance, according to a survey published by The Times and executive recruiters Odgers Berndsen today. Asked how long they can perform at their best with their current workload, 16% said less than six months, 22% said 6 months to a year and 38% said between one and two years. This looks like a ticking time-bomb of executive talent.
There's little wonder Britain's bosses are feeling busy. One fifth of them check their emails before getting out of bed and 18% check the news. They typically work late, with the average director leaving the office at 7:20PM, and often have to attend evening events.