Another FTSE female out as Carroll steps down at Anglo
The CEO of mining giant Anglo American, Cynthia Carroll, has announced that she is leaving after six years in the top job.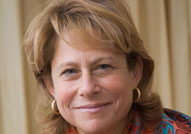 Carroll is the second woman CEO of a FTSE100 company to step down in as many months, following Marjorie Scardino's resignation from Pearson. And now, after a group of shareholders disgruntled with a sharp fall in profits, called for Anglo's chairman to appoint a new chief exec. apparently Carroll herself has taken the decision to leave, although no exact date has actually been set for her departure.
As part of the announcement, Carroll said: 'I am extremely proud of everything we have achieved during my period. Next year I will be entering my seventh year as chief executive and I feel that the time will be right to hand over to a successor who can build further on the strong foundations we have created.' Chairman Sir John Parker added: 'Her legacy will include, among many other things, a step change improvement in safety, sustainability and the quality of our dialogue with governments, communities and other stakeholders. Her values represent the very best of Anglo American.'
It's not an entirely rosy story, however. The company has been affected by some stumbling blocks over the last year or so, including a widely reported dispute with Chilean mining company, Codelco, as a spate of strikes (including about 12,000 illegally striking employees) in South African mines which have hit 40% of Anglo's platinum production capability. Add to that some disappointing results – the most recent half-year figures showed profits down 38% from £6bn to £3.7bn compared with 2011. Revenues were also down 10% from £18.3bn to £16.4bn.