Fuelling India's economy
As the Indian economy grows, its energy needs will increasingly be supplied by its domestic oil and gas supplies.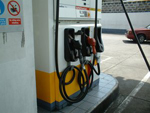 Reliance's recently-discovered KG field, for instance, is expected to produce twice as much gas as earlier estimates. However, India will still remain dependent on outside energy sources for the bulk of its needs, unless it discovers significantly more oil and gas reserves.
Presently, oil imports comprised 85% of the country's $39 billion trade deficit. One estimate suggests that the country would need to import 80-90% of its oil to support the current rate of economic growth, unless more gas was discovered.
India's saving grace, however, is its culture of recycling. Very little is wasted. Not surprisingly, therefore, the country has developed a very impressive source of renewable energy from agricultural biomass such as seeds, roots and stalks. In fact, it is the fourth biggest nation in the world in terms of volume of renewable energy, coming after the US, China and Russia.
Some of the energy majors such as British Petroleum and Shell are taking an interest in India's renewable fuels. Wharton professor Paul Kleindorfer says, "If the price of oil goes above $60 and stays there, then many biofuel crops become very viable energy sources for power plants."
Source:
The rise of an Asian tiger: India's quest for energy security
India Knowledge@Wharton
29 November 2006
Review by Morice Mendoza