Funding Circle's revenues rise 177%
The crowdfunder's growth first strategy seems to be working, but when will it make a profit?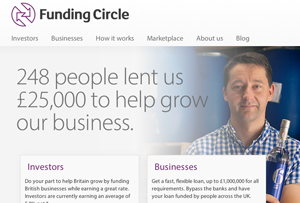 Peer-to-peer lender Funding Circle has seen a 177% increase in its revenues, from £1.9m in 2012 to £5.3m in 2013. Since being founded in 2010, the company has now enabled over 30,000 UK users to make loans directly to small and medium businesses with a total value of £380m, £180m of which has been in the last year.
Funding Circle may have no problem with cash flow, but its profits still leave a little to be desired (in that they're negative). The lender reported a loss of £3.9m in 2013, compared to £3.8m in 2012.
Chief executive Samir Desai doesn't see too downbeat about that, however. 'The business could be profitable if we wanted it to be, but we're investing quite heavily in technology and in growth in places like the US', he told the Independent.