Future Fifty tech companies: A mixed first year
The Government scheme for growing tech companies has had varied results.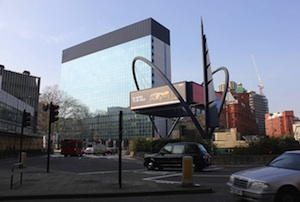 It's hard to imagine that Britain's tech sector will ever be on a par with Silicon Valley, but over the last couple of years we've seen some real success stories and increasing attention from the Government aimed at making the industry prosper. Tech City UK, the quango set up to nurture tech businesses, published initial results of its Future Fifty scheme today, which make for mixed reading.

Last year, the programme identified 50 of the most promising growing technology firms in the UK and has since provided them with access to investors, connections to the Government and other sources of advice.

Today's stats revealed that the companies have grown revenues by an average of 60% in the last year, while the number of staff they employ has jumped from 12,960 to 15,091. Of course, this doesn't necessarily mean that it's because of the programme itself – anyone can pick a list of companies which are already growing and then hail their success 12 months down the line.

Nonetheless, there are several among the 50 that have enjoyed substantial success since last year. Funding Circle, the peer-to-peer lending website, attracted £38m worth of venture capital funding as the appetite for alternative funding has heated up. Fundraising efforts from 13 of the fifty have netted a total of £260m in the past year and four of the list have floated.

The now-public companies include property site Zoopla and white goods etailer AO World, both of which are trading well below their opening share price. Online takeaway provider Just Eat's shares tanked in their first few weeks of trading but have since recovered.

Entries are now open for the second batch of the Future Fifty and nominations will close on November 27th. Let's hope the Government can do even better at picking and choosing this time.