Is the future more jobs for less pay?
The labour market continues to suffer, but there are more jobs on the horizon, reckon three separate jobs surveys. Not that our earnings are going to go up by much...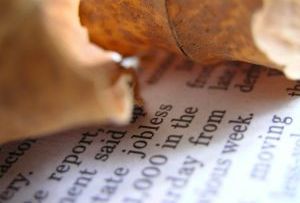 Buckle up. Navigating the tsunami of job data released today could make for a bumpy ride.

Let's start with the latest Lloyds TSB Regional Purchasing Managers' Index (PMI), which shows that jobs were cut across five of the nine English regions last month amid rising costs and muted demand. Employees in the North West were hardest hit, experiencing the steepest month-on-month fall in employment, followed by London.

Of the four regions showing a rise in employment, the strongest jobs growth was in Yorkshire & Humberside.

For a more 'glass-half-full' view, look to the Recruitment and Employment Confederation (REC)/KMPG Report on Jobs, which reckons that permanent placements are actually rising at the fastest rate for 19 months.

Temp work isn't looking too shabby, either. November saw the sharpest increase in temp billings since March 2011. Alas, we're not making any more dosh for our increased endeavour: real pay growth remains muted due to higher inflation.

George Osborne will be pleased as punch to hear that the reason for the 19-month high in UK jobs growth lies in private sector recruitment, according to KPMG.

However, a TUC report looking into how much of our national income goes into wages compared to profit suggests otherwise. It has found that the proportion of national income funnelled into wages has fallen by 6% since the early eighties; it now stands at 53%. Over the same period, the amount of national income that finds its way into the profit pot has risen from 25% to 29%. Overall, the TUC posits that workers on median incomes are £7,000 a year worse off than 30 years ago.

Finally, Dr John Philpott, director of The Jobs Economist, reckons that around eight million people have been short of work this year, including the jobless, under-employed and economically inactive.

Dr Philpott has crunched the job data to conclude that the 'work shortage' rate currently stands at 23.2%, three times higher than headline unemployment.

'Unemployment has not reached the levels feared at the start of the financial crisis but it's totally wrong to conclude that the labour market has got off lightly,' he says. 'On the contrary, the degree of pain inflicted on the labour market has been as severe as expected it's just that the pain has been diffused differently than in previous recessions.'

In other words. rather than make more redundancies, employers have chosen to cut pay and hours instead. But that's probably better than the alternative...