Future Leaders Awards 2012: Highly Commended
Having to get the shortlist down to only five people led to heated debate among the judges, so rather than let achievement go unrecognised, these four were highly commended.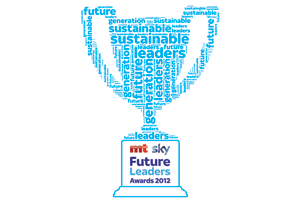 LOUISE HERRING, ETHICAL TRADE MANAGER, SAINSBURY'S - CORPORATE ACE
As the supermarket giant's leader for ethical trade, Herring is responsible for ensuring that workers along all its global supply chains are treated fairly. She has seen firsthand how injustices affect farmers and workers from Africa, India, Poland and Australia to the UK. 'I've talked to women in South Africa about the impact of not being paid a living wage, and I've seen the dramatic effect of rains coming at the wrong time on farmers and their families in Kenya,' she says. These experiences have shaped Herring's view of how business should behave. At Sainsbury's for less than two years, she is leading the rollout of its plan to improve the working lives of migrant and agency workers in the UK meat and poultry industry. All the judges commended her dedication to the cause.