Future planning
Increasingly, investors believe that companies should plan for the long term, taking into account such major global challenges as climate change or the threat of HIV/Aids.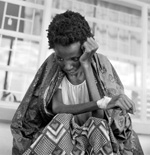 They will be judged on their ability to plan for their future in the context of wider environmental and social problems, as well as by showing how they can become part of the solution.
The best companies will be those that integrate their sustainability plan with their overall business strategy: Johnson Controls, for instance, is building future success on its division that supplies batteries for hybrid cars.
It is well known that 60%-80% of the value of a business lies in its long-term cash values, but the principle of long-term planning is reinforced by the rise of sustainable investing.
People believe that multinationals are in a stronger position to alleviate some of the problems of poverty, disease, water scarcity and climate change than governments, so the pressure for boards to plan their strategies and sustainability policies in an integrated way will increase.
Investing in sustainability: an interview with
Al Gore
David Blood
Lenny T Mendonca
Jeremy Oppenheim
McKinsey Quarterly Online, May 2007.