G4S is finally putting the scandals to bed
The outsourcing giant swung back into profit in the first half of this year, as chief exec Ashley Almanza ploughed on with his restructuring plans.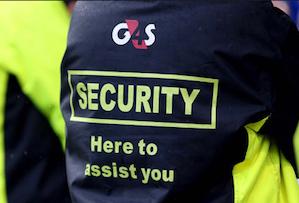 Cast your mind back to last year: G4S' magnificently-mulletted chief exec Nick Buckles was shown the door in May, after presiding over what he aptly described as the 'humiliating shambles' that was security for the London Olympics in 2012. Then the Serious Fraud Office opened a criminal investigation into the outsourcing giant and its rival Serco over whether they had overcharged for electronic tagging of criminals.
Now it looks like the world's second-largest private sector employer (with a staggering 620,000 staff) is finally on the road to redemption under new boss Ashley Almanza. Pre-tax profits were £85m in the first half of this year, a big turnaround from a restated loss of £94m in 2013 - decidely rosier than the £7.3m loss Serco reported yesterday. Revenues rose almost 4% to £3.4bn, driven by a 12% increase in sales in emerging markets as developed markets stayed flat as a pancake.
The group was also boosted by £1.2bn worth of new contracts won in the period, ranging from mine clearing in South Sudan and Iraq to managing community work placements for the unemployed in the UK, after the government let it off the naughty step to bid for contracts again in April.