G4S and Serco won Government contracts when they were meant to be out in the cold
There are only a few companies big enough to take on all the work the Government is throwing at the private sector.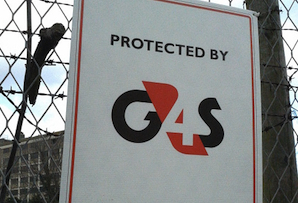 A big song and dance was made last year about temporarily banning outsourcers G4S and Serco from bidding for new Government contracts, after it was revealed in July 2013 that they had overcharged for tagging criminals. And although the scandal (among others) saw to the heads of both companies' chief execs, it turns out the Government was still quietly awarding them work when they were publicly in purdah.
The two companies won 14 contracts worth £350m before Serco was publicly taken off the naughty step in January and G4S was brought in from the cold in April, according to an investigation by the Public Accounts Committee.
The report warned that some outsourcers risked becoming 'too important to fail'. 'Quasi-monopoly suppliers are emerging who squeeze out competition, often from smaller companies with specific experience,' it said.