Game Digital's shares have plummeted to an all-time low
It's not going to be a very merry Christmas for the video games retailer.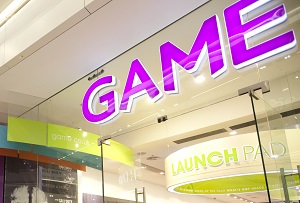 Game Digital already came back from the brink after going into administration in 2012, but its prospects have grown bleaker over the past year. The video games chain had the dubious honour of being included in MT's biggest retail losers of Christmas 2014, after issuing a profit warning. Not the sort of thing you'd like to become a habit, but unfortunately it's just issued another one after disappointing sales at the start of the festive trading period.
Many retailers aren't enjoying a buoyant Christmas time, but Game's latest figures are pretty dismal. Revenues fell 6.7% to £466.8m in the 21 weeks to 19 December and the retailer now expects to report half-year underlying earnings of £30m – compared with £43m for the year before. Investors were not impressed. Game's shares dropped more than 40% to an all-time low of 119p this morning, less than a third of their peak in november 2014.