Gas prices were rigged, claims whistleblower
UK regulators are investigating some 'unusual' natural gas trades that took place in September. Wholesale gas prices were fixed, just like Libor, alleges a whistleblower.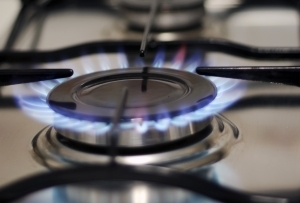 Something is rotten in the state of utility companies. Yesterday, several water firms were embroiled in a tax avoidance scandal, and today natural gas is feeling the heat. Today's furore has arisen from a statement from Seth Freedman, a former employee at ICIS Heron, which publishes energy price reports based on financial data from traders on the ground. According to his testimony to the FSA, these natural gas traders were regularly feeding his company –and others like it – fictitious numbers in order to inflate profits.

The actual financial jiggery pokery is a little tricky but, put simply, these traders would make smaller trades at prices below the market in order to distort the price of gas. Apparently on September 28, a number of dealers made these dodgy bids. 'People were putting trades in at a key moment when we're assessing the market and building our prices,' says Freedman. 'It was done with the explicit intention of manipulating prices, backed up with false reporting of numbers so that someone can profit.'

Sound familiar? That's because we've been through all this with Libor. Much like the interbank lending rate, wholesale deals aren't brokered through a robust and transparent electronic system, but thrashed out between companies. That makes it much easier to manipulate. And, while the natural gas market isn't quite as hulking as the banking sector, it's still worth around £300bn in the UK.

Energy secretary Ed Davey is taking Freedman's claims very seriously and an inquiry has been launched. Both the FSA and Ofgem are now investigating. So far, however, there seems no evidence that consumers have been paying over the odds on gas bills. The tampering simply drove down wholesale prices in order to serve up juicy profit, leaving the retail price untouched.

If these allegations are based in fact, it could have dire consequences for some of the 'big six' energy firms. None have been expressly implicated in the scandal so far; four have already released statements denying any knowledge of market rigging. Fines will be imposed if any firms are found guilty of wrongdoing, not to mention the slew of regulation that will be introduced.
Today's revelations ultimately point to a further unravelling of privatisation of the utlities in the eighties. First trains, then water, and now gas are all slowly showing their cracks. It seems the free market can come back and bite the consumer after all...