GCC: Special report - Saudi Arabia opens up
The country's liberalisers are determined that the reforms now well under way lead to a diversified and competitive economy.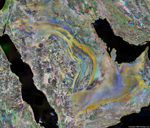 On the Red Sea coast, north of Saudi Arabia's second city Jeddah, the first buildings are starting to take shape in the kingdom's biggest ever industrial and infrastructure project. It is being built from scratch and will include a state-of-the-art port and a city larger than central London. No project says more about the ambitions of the liberalisers who currently have the ear of King Abdullah (monarch for 15 months, but de facto ruler for almost a decade): they are determined to open up the country to foreign investment and give the private sector a more important role in the economy.
The scale of the project is breathtaking: the city, called King Abdullah Economic City (KAEC), will cost $27 billion, will be completed in 10 to 12 years and will cover 55 sq km. The 2.6 million sq m port will be able to handle 10 million containers a year; an 8 million sq m industrial estate and 500,000 sq m of offices will be built, as well as residential accommodation and leisure facilities. It does not stop there. At least two more new cities - somewhat smaller than KAEC - have already been announced and the government has hinted that several more grand designs will be launched before the end of the year.
Significantly, these cities will be developed by the private sector - and international firms will have an important role to play in projects that a decade ago would have been government-driven. Many Saudi Arabian companies will be involved, but an indication of the new openness is that the master developer for KAEC will be Emaar Properties of Dubai, one of the world's fastest growing property companies.