GCC: Special report - Steering a steady path
As overseas money flows into the region and economic integration beckons, the GCC is seeking to reduce its dependence on oil.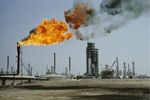 The Gulf Co-operation Council is an organisation of enormous global significance and over the coming years will enter a period of change that could have profound implications for the Middle East and the rest of the world. The countries that make up the GCC - Bahrain, Kuwait, Oman, Qatar, Saudi Arabia and United Arab Emirates - are sitting on no less than 40% of the world's known oil reserves. Combined with the other Persian Gulf countries of Iran and Iraq, the GCC also accounts for 30% of the world's crude oil exports, rising to an estimated 38% share by 2025.
Such is the depth of this energy footprint that many eyes are following the GCC's steady path towards greater economic integration, leading ultimately to monetary union in 2010. Since its formation in 1981, the GCC has moved towards a unified bloc, including a customs union established in 2003 and the freedom of GCC citizens to travel, work and own property in all member states.
The process towards monetary union, formalised in a timetable last year, has been smoothed by an exceptional period of economic expansion and a booming commercial sector. Over the past three years, the size of the GCC economy has grown by 74% to about $610 billion, double the level of 2000 and making it the world's 17th largest economy, ranked between Belgium and the Netherlands. According to Standard Chartered Bank, growth in the GCC averaged 7.3% in real terms in 2005, but with nominal growth rates (discounting the effects of inflation) averaging 30%, growth on the ground feels even stronger.